Bossini launched its Toy Story Collection last November and we went to its balloon sculpting event at Takashimaya.. Kids can choose what balloon character they would like the balloonist to sculpt and they get their queue number to wait for their balloon. There are five Toy Story characters to choose from, and Little Kent chose Woody of course..=`)

Five Toy Story Characters to choose from..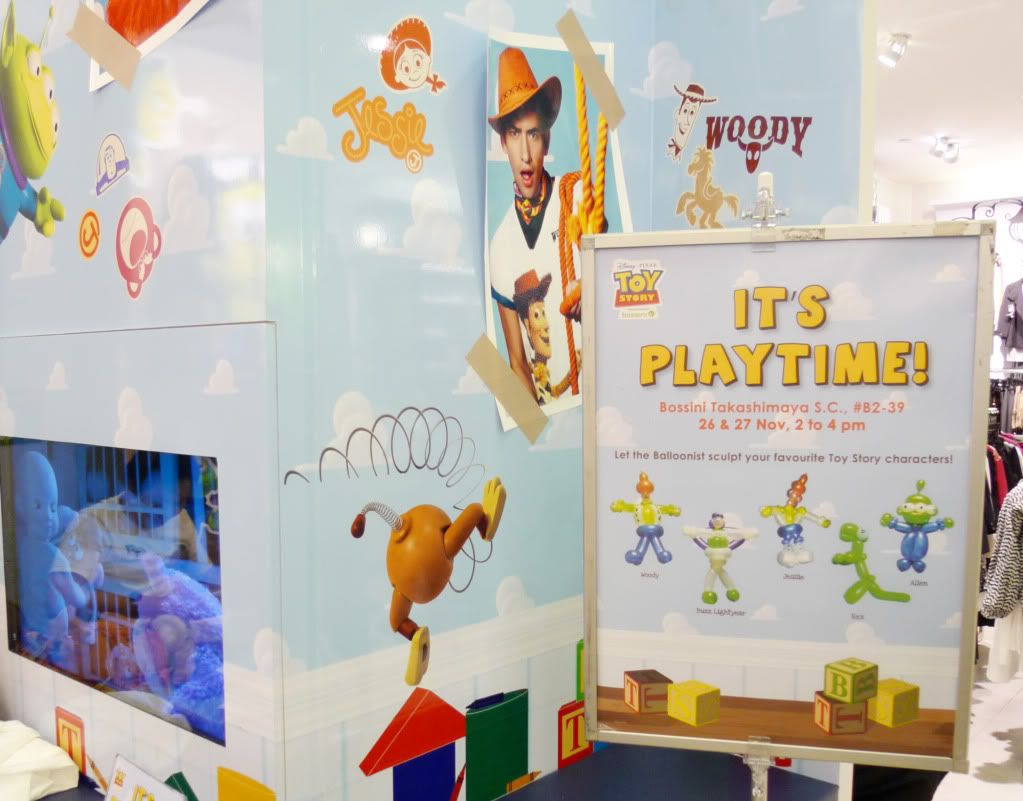 Balloonist was making Buzz Lightyear which took the longest time to make!!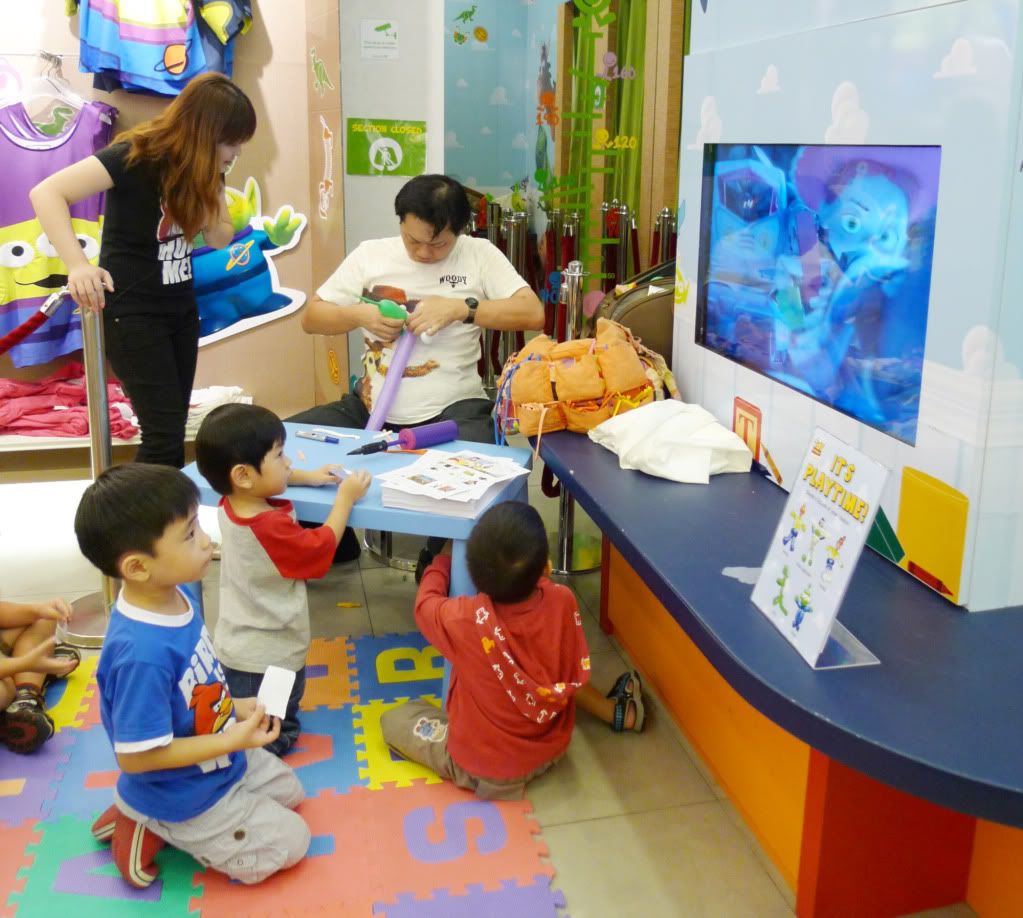 Still making Buzz Lightyear..=.=" Kids get to watch Toy Story movie while waiting..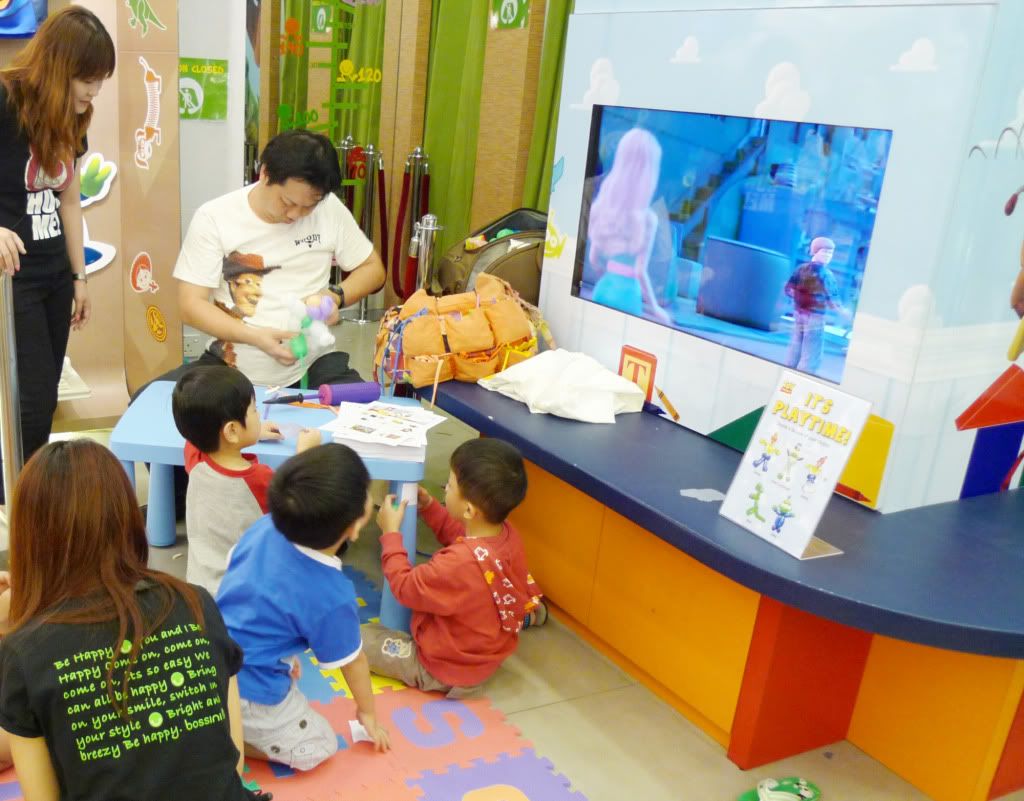 Balloonist was making Rex, which was the easiest one..=p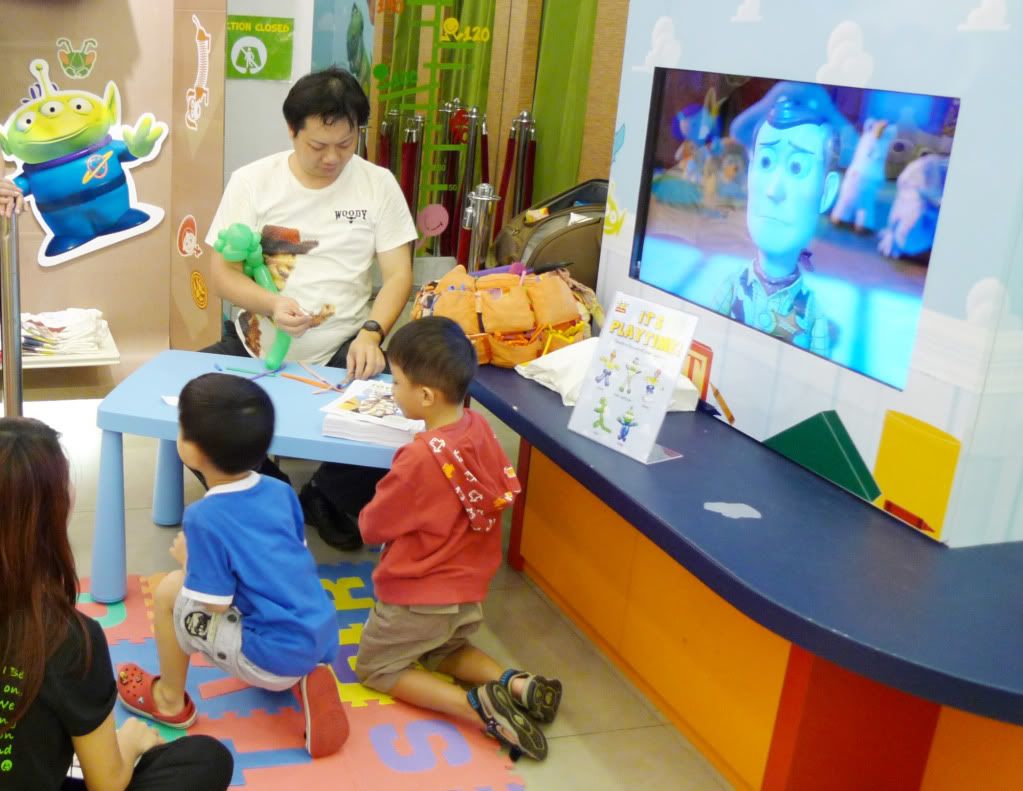 I think Alien's balloon is the cutest!! =p CLAWWWW..=p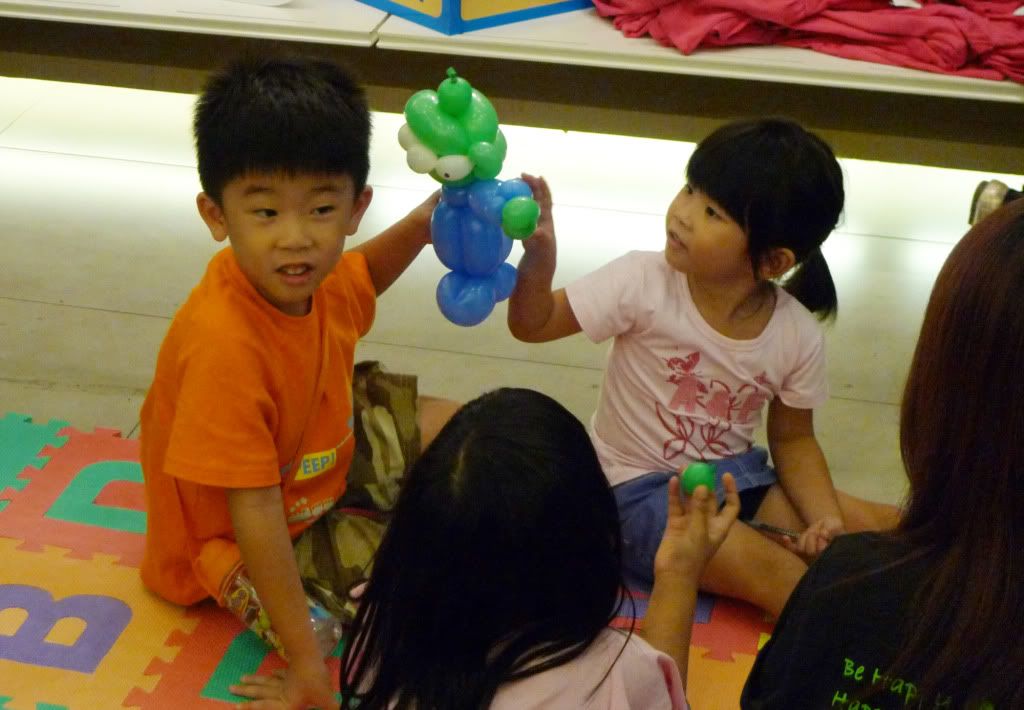 That was Jessie..=`)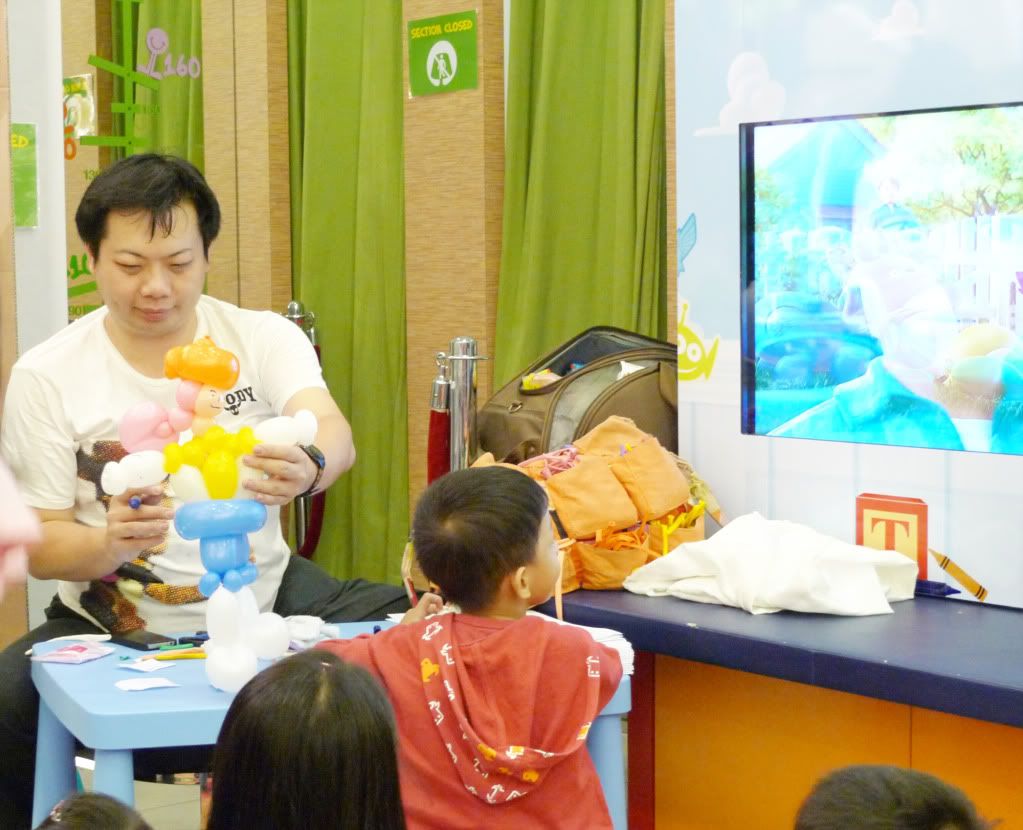 and our WOODY!! =`)
Little Kent called it Fat Woody..=p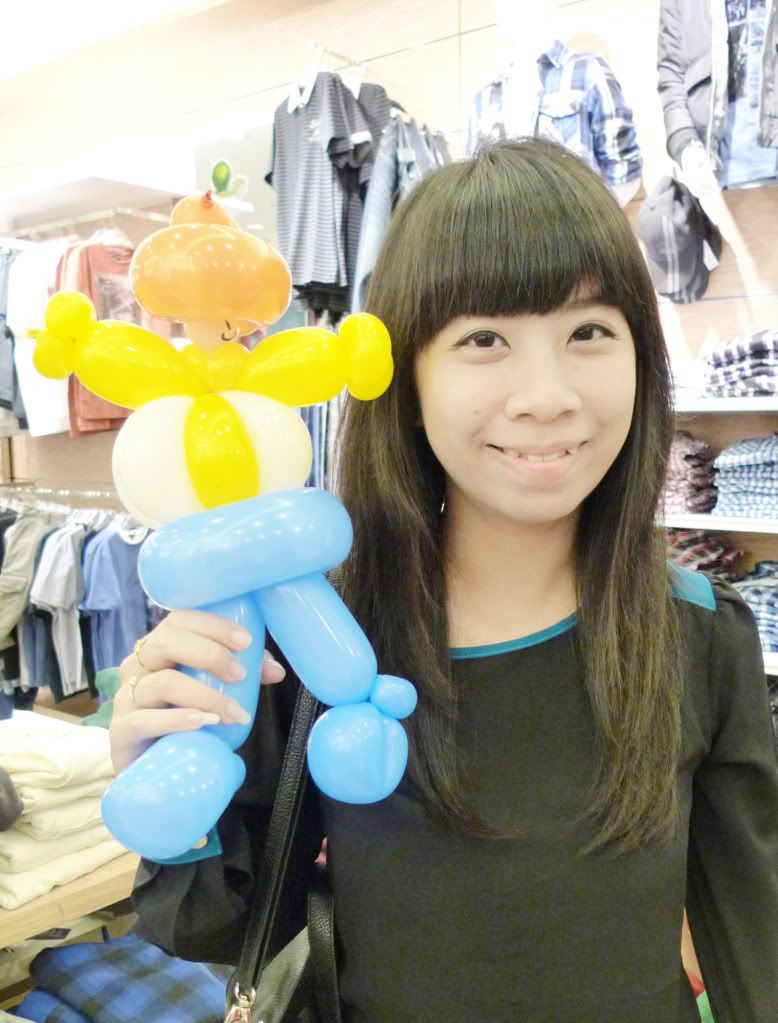 The Bossini's Toy Story Collection that we bought..=`)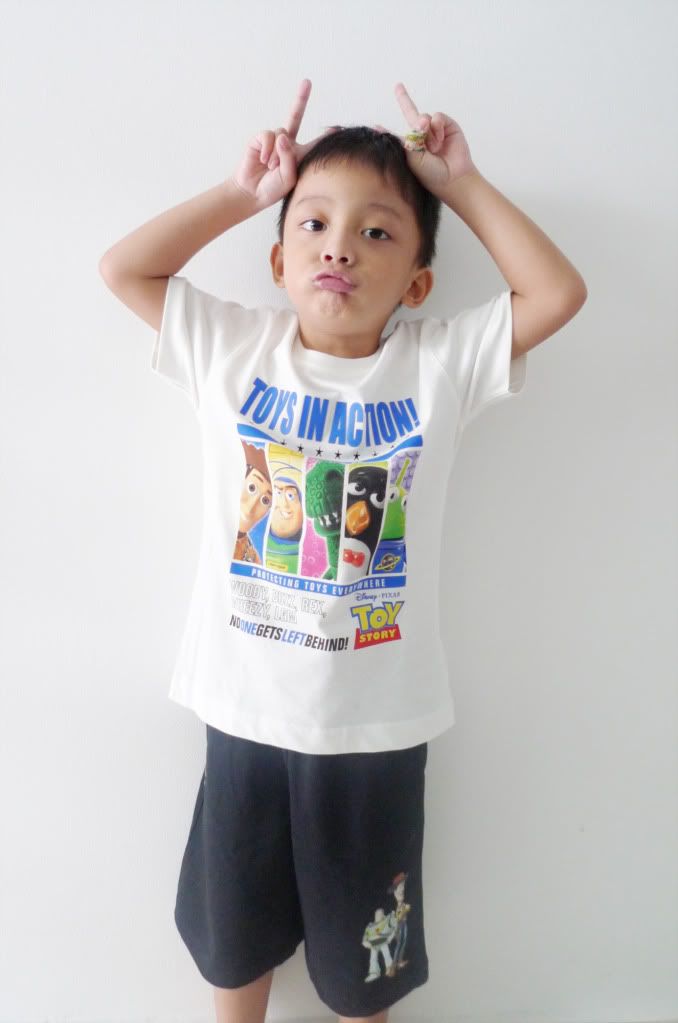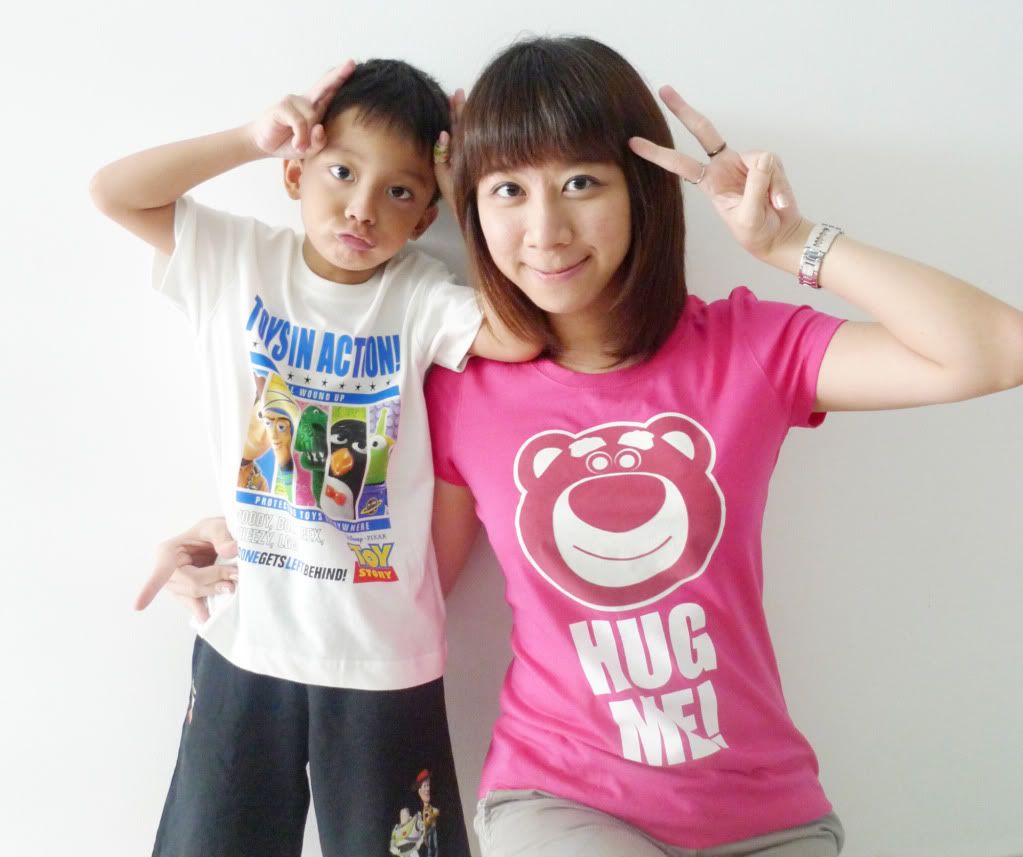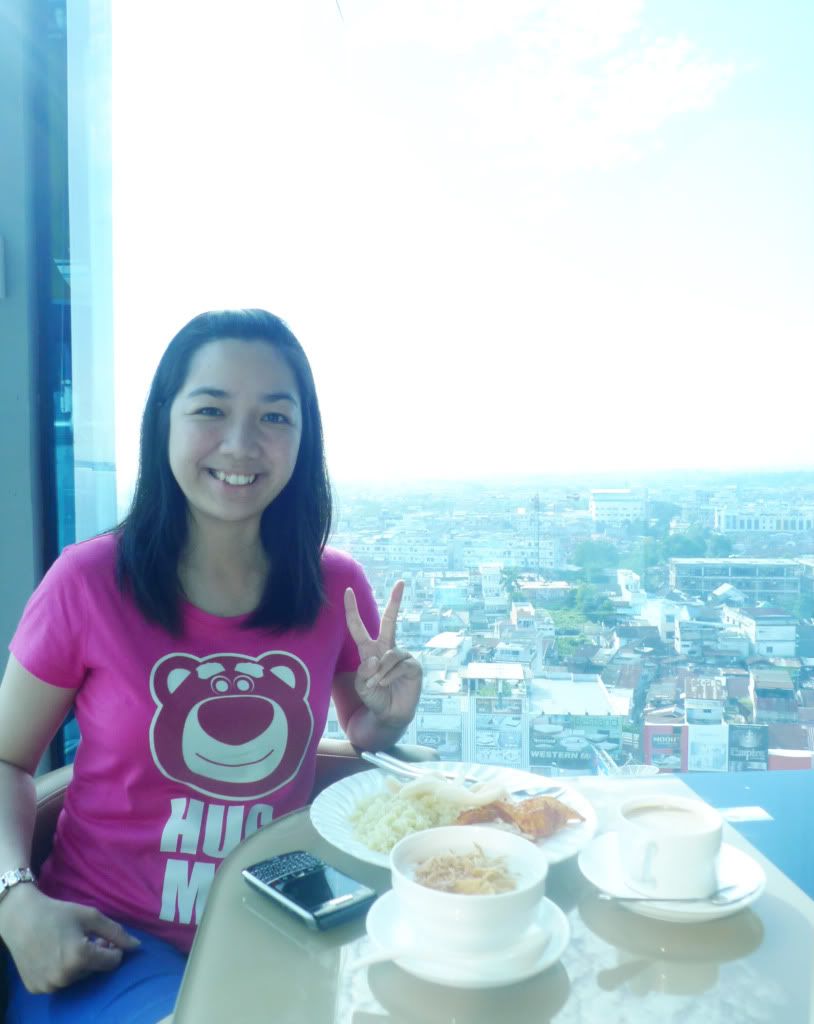 Aren't they the cutest?? Grab them while it lasts..=`)