Do you like half boiled eggs? I have been consuming it since I was little..I remembered my late grandmother used to prepared it for us every Sunday..My sister is a huge fan of egg. I like eggs but I don't eat it often.. But I love half boiled eggs which people often said that it is actually not really a healthy kind of snack..
Nowadays it is quite easy to find half boiled eggs with stalls like Yakun Kaya Toast or Killiney around. Half boiled eggs maybe fun but if you prepared it wrong, it would be a total disaster..This post is dedicated to my cousin who mix her half boiled eggs for the first time two months ago when we had our afternoon snack at Killiney, Suntec City.. teehee..=p and this was her result:
too much soya sauce la!!! hahaha!!!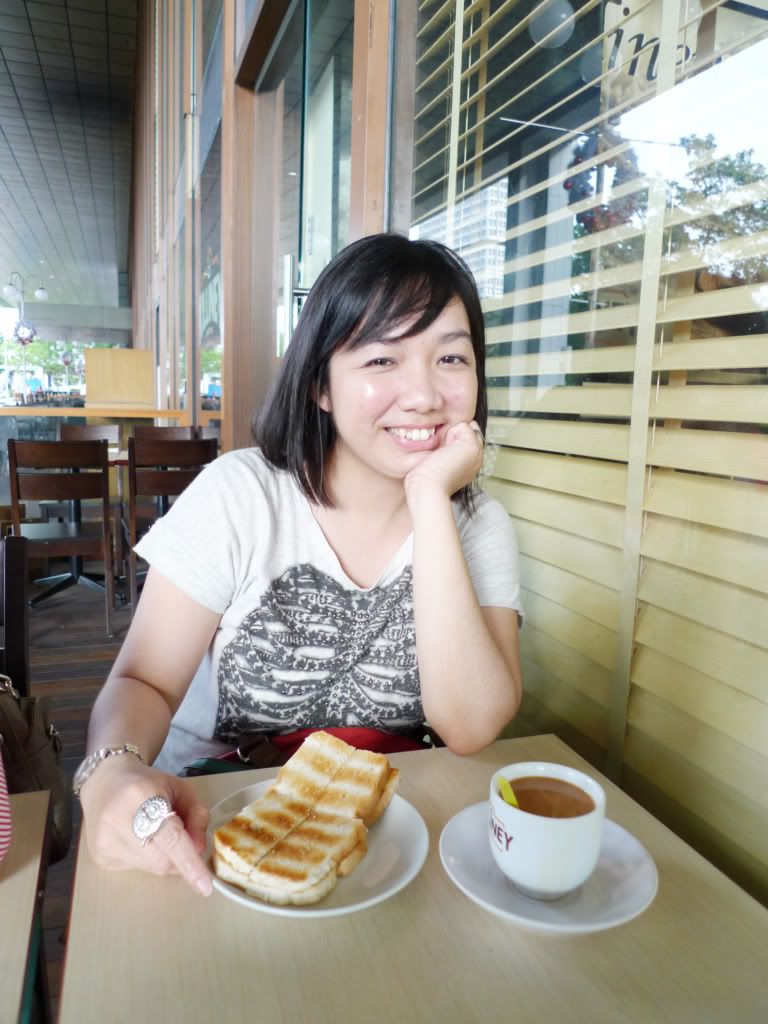 Check out mine!! *show off*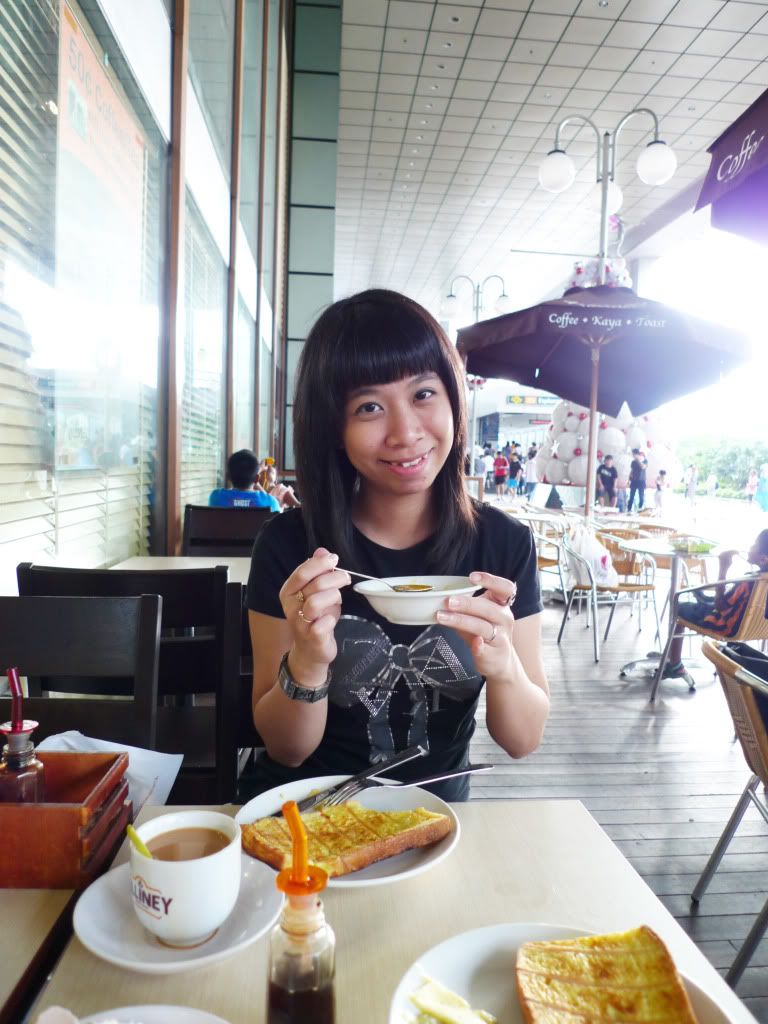 The one who cracked the eggs for us: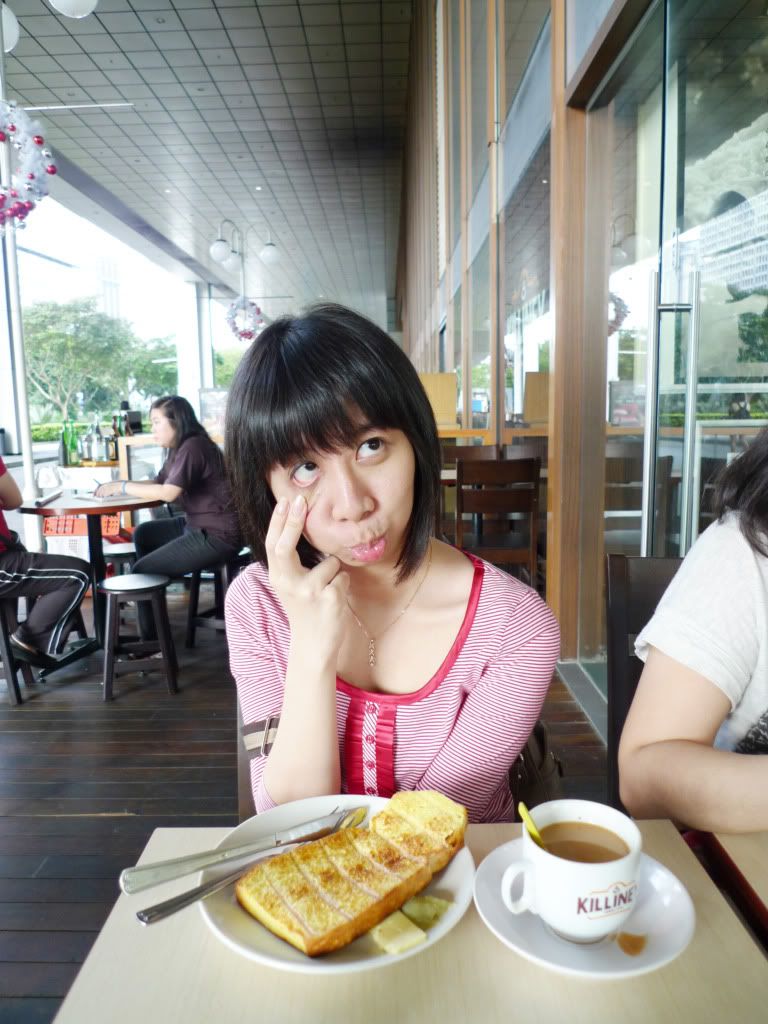 Do you like half-boiled eggs??