Lately I've been like a tourist when I'm back in my own hometown, found myself ended up staying at Hermes Palace Hotel, Medan, and I loved every bit of it!!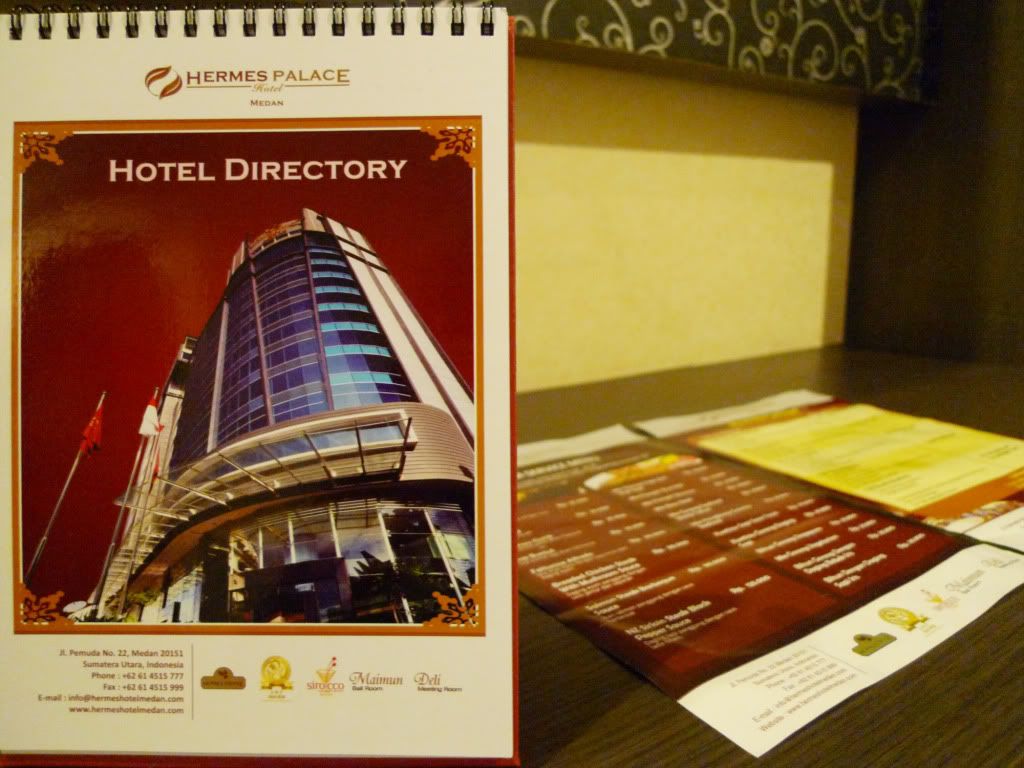 Single bed in Standard Room.. Their standard room is actually quite spacey and comfy!! =`)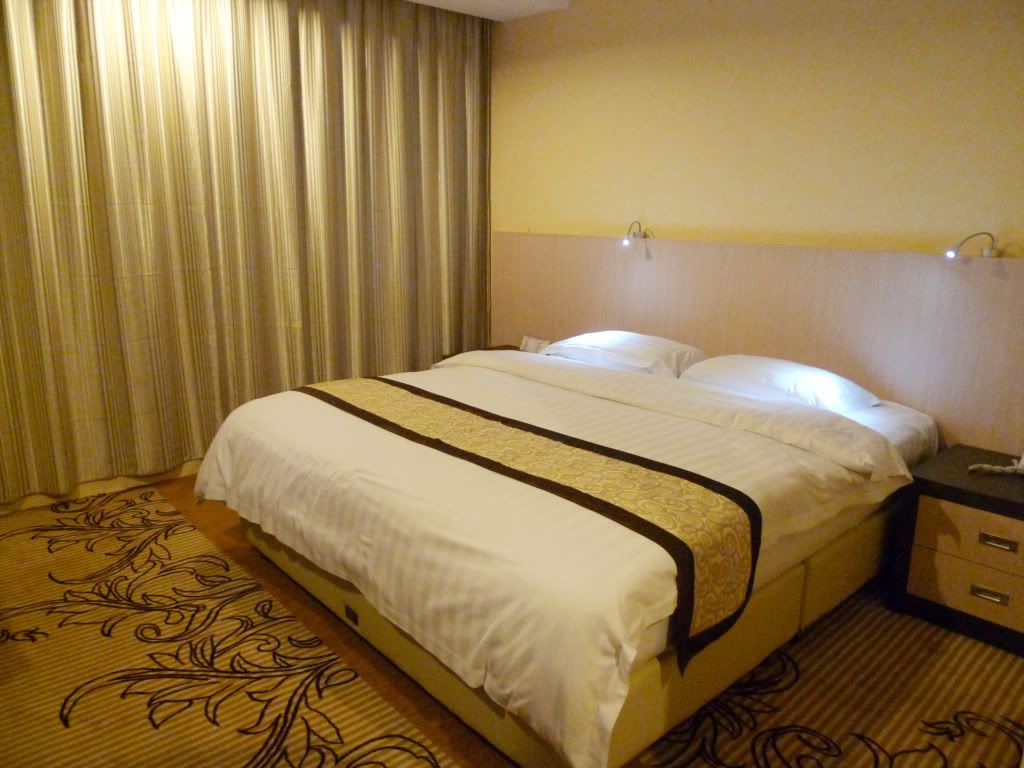 Cam-whore in the room..=p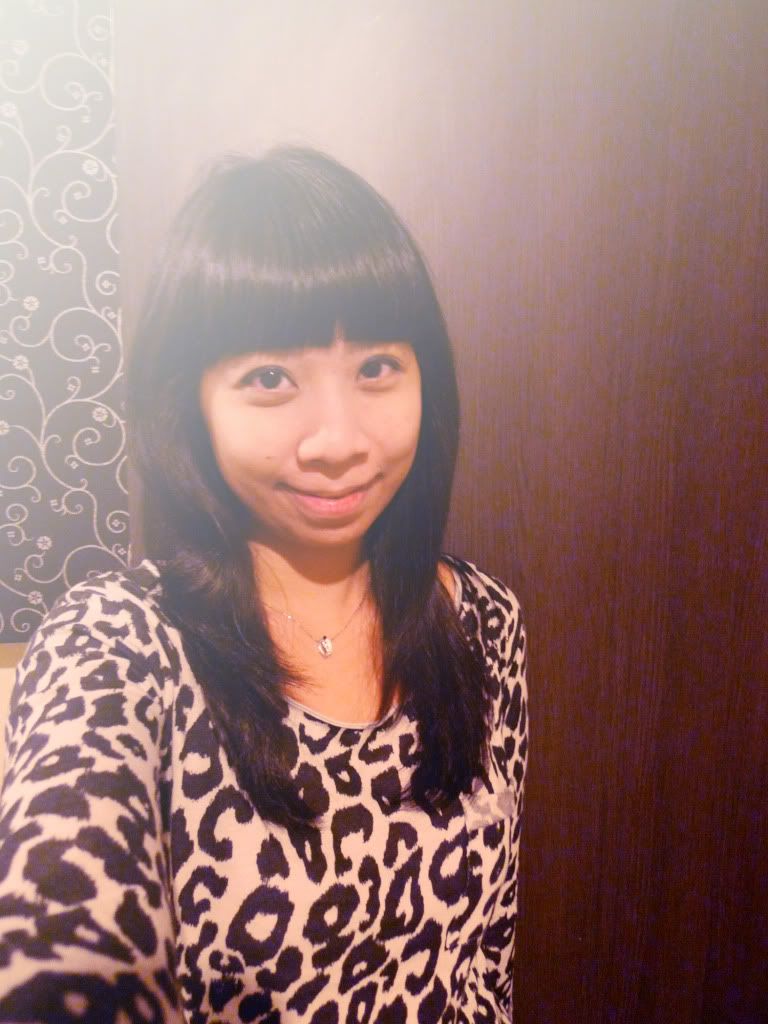 Every guests get to claim free drinks at Sirocco Moonlight Bistro, located at the highest level of the hotel..=`)
and free crackers too..=`)
felt pai seh with all the freebies so we ordered some prawn tidbits..=p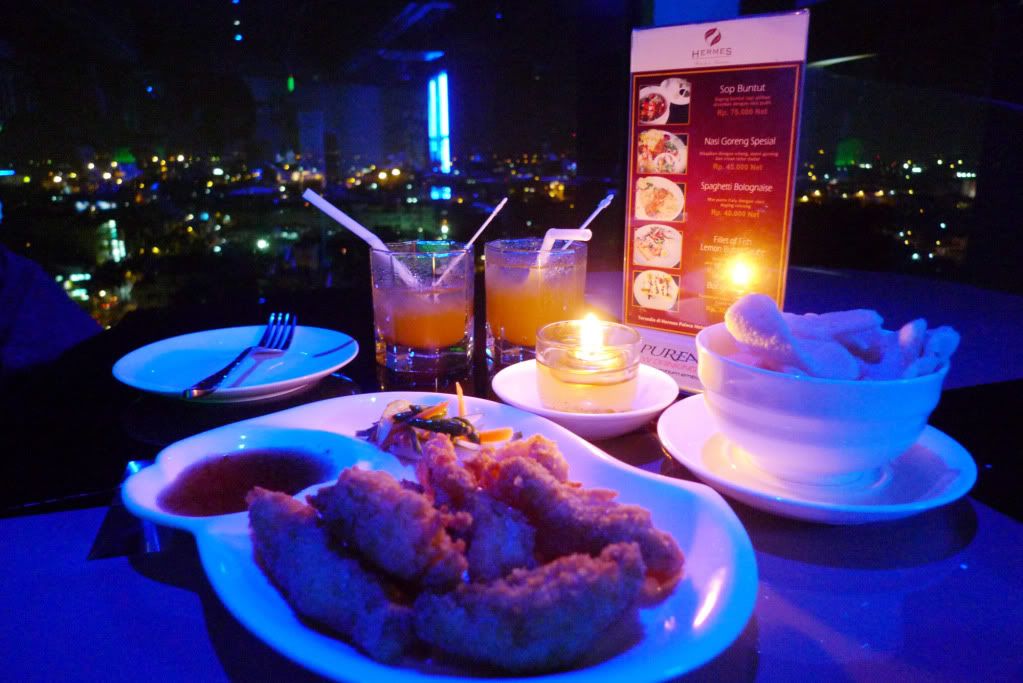 the place is quite romantic at night with all the dim lights and mellow songs..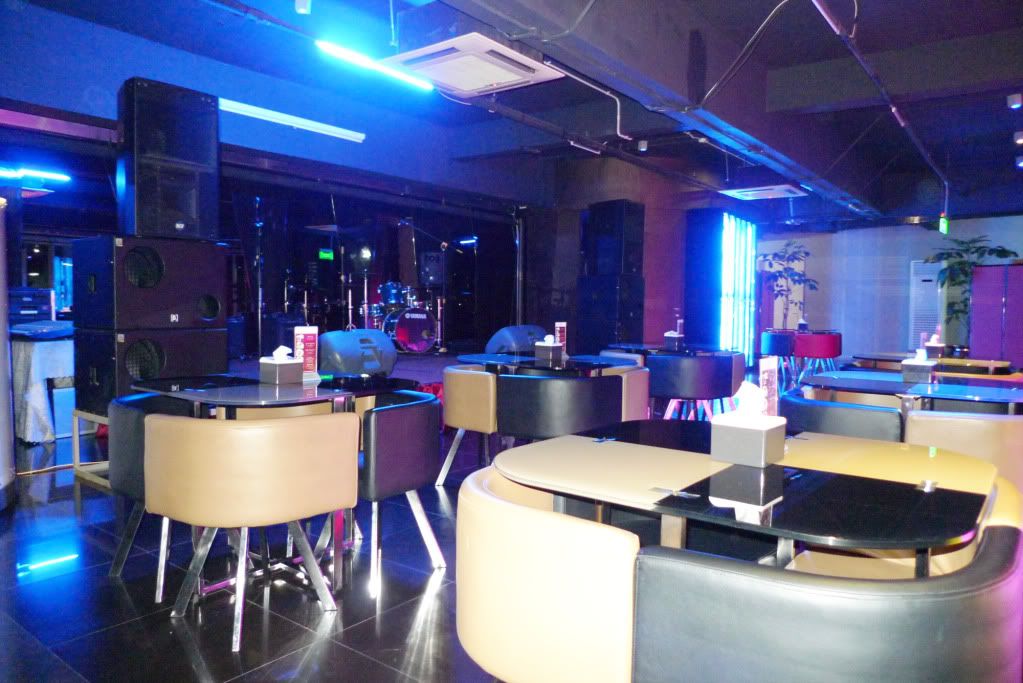 but this picture is not romantic at all..=.="
free buffet breakfast at Sirocco too..=`)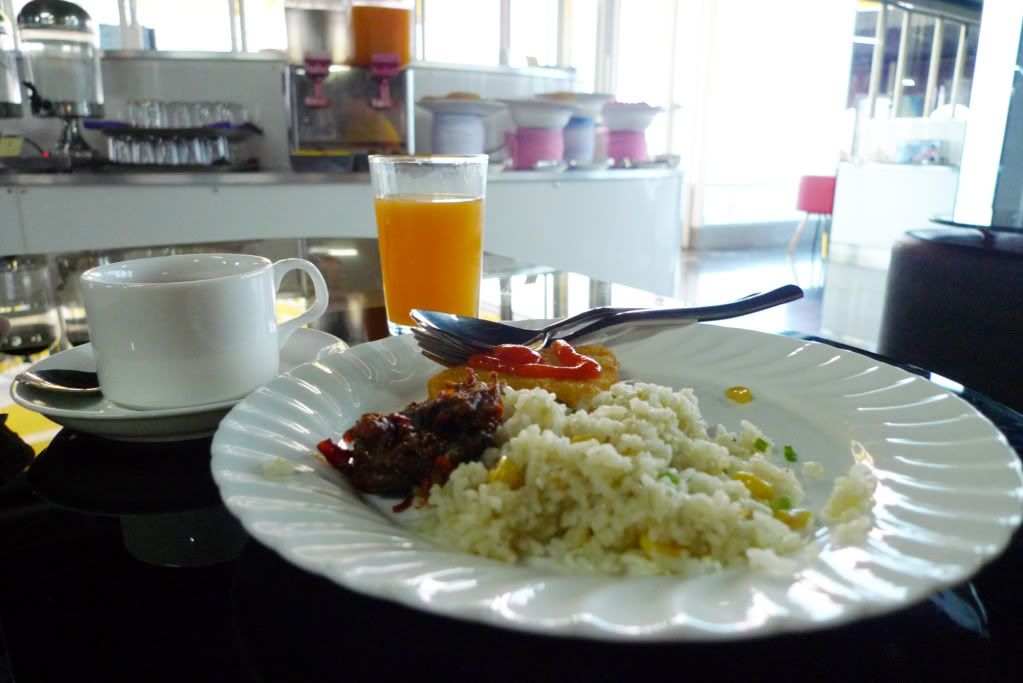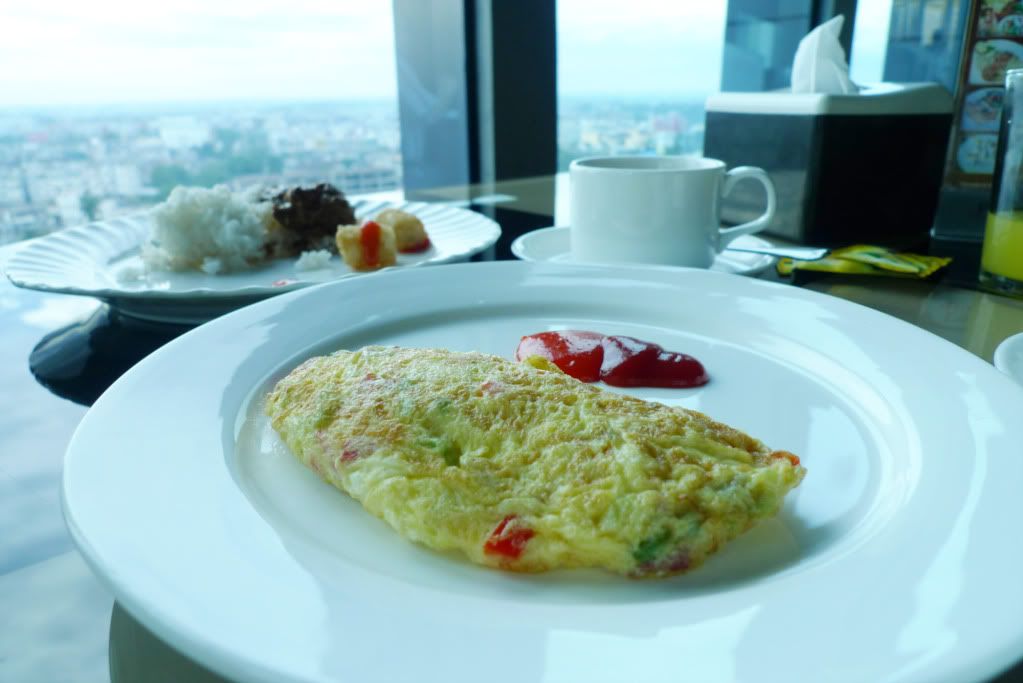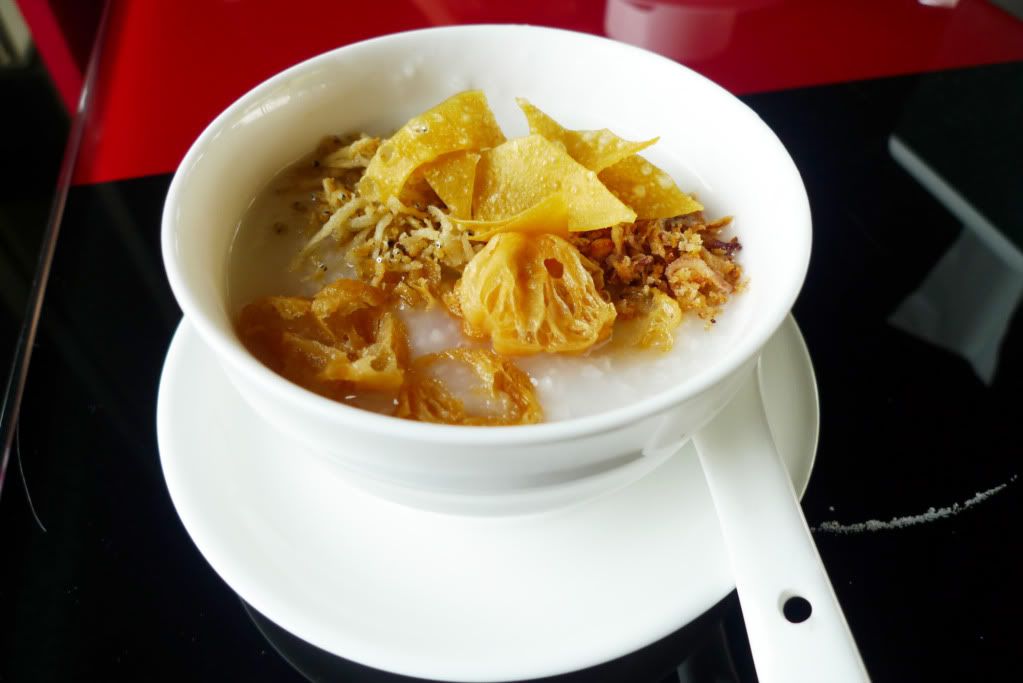 My breakfast companion sometimes..=p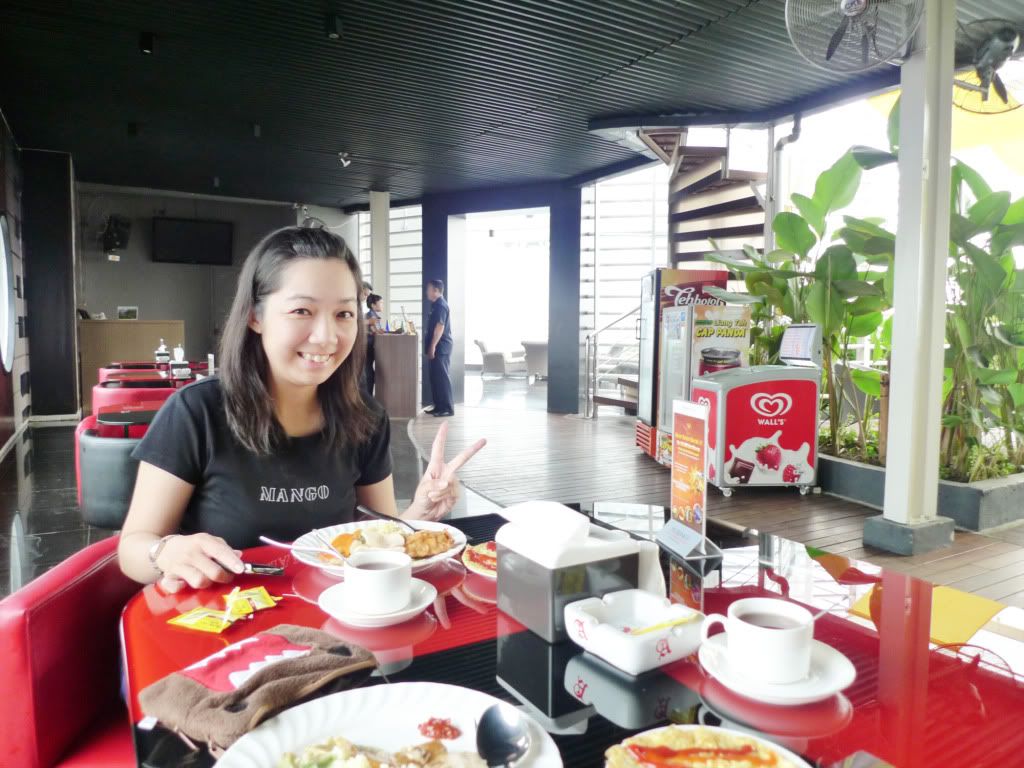 View of Medan while enjoying breakfast..=`)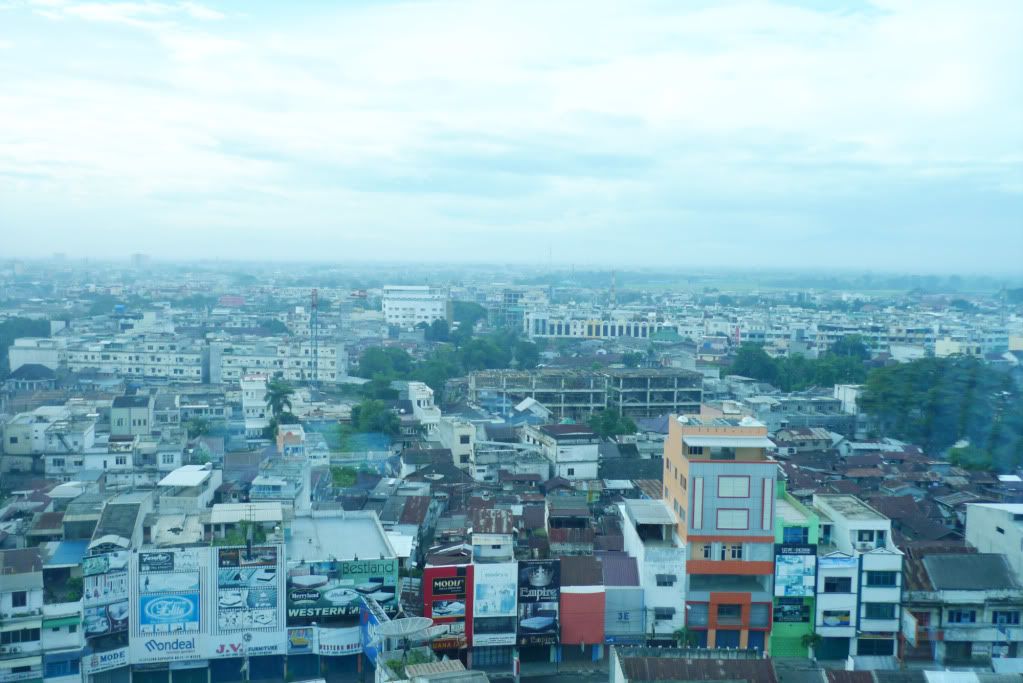 The hotel also has another restaurant, Golden Palace, that serves Chinese food and Dim Sums.. Though it is only a three stars hotel with no swimming pool facility, their rooms are nice and clean!! Maybe because it is still quite a new hotel, but no complaint there!! =p
Go with Deluxe Room and you get huge window with city view that give you extra nice feeling!! Their staffs are helpful and friendly too!! I guess the other old more stars hotels in Medan better do some improvement if they want to stand out!! =`) Definitely will choose Hermes Palace Hotel again if I'm about to become a tourist in my hometown again..=p