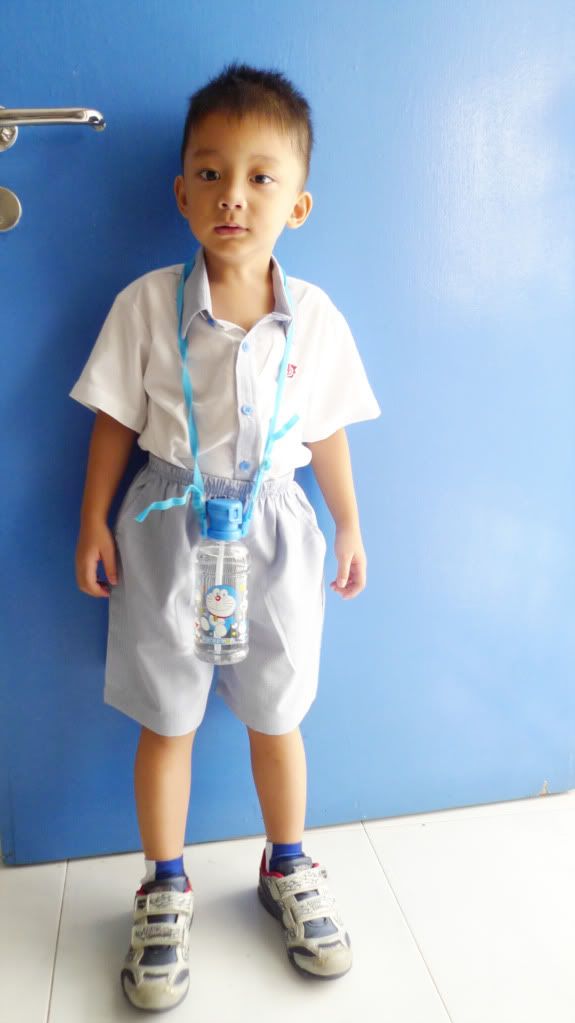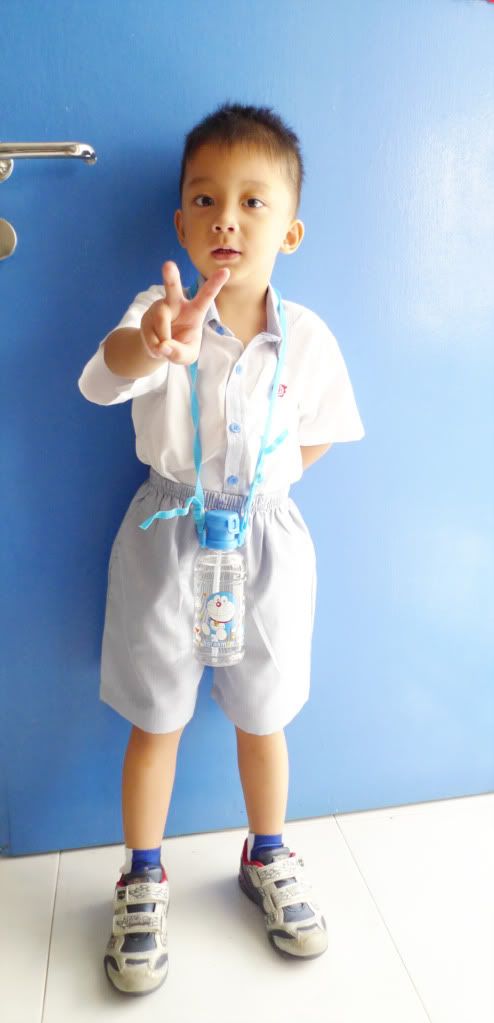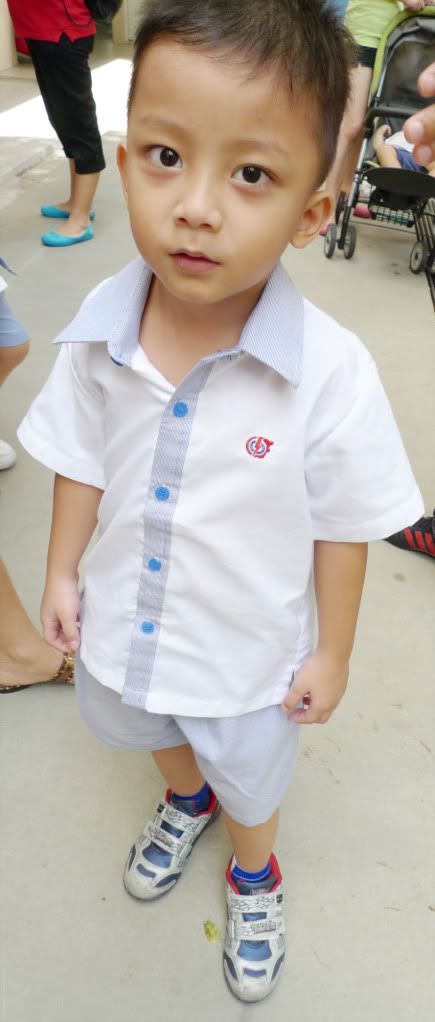 Okay I know I post lots of Little Kent lately, that's because my life kind of revolve around him now!!! =p
It was Little Kent's first day at school last week. We were all very nervous, coz for the other students it was their third term already, while Kent is new, and he does not speak or understand English. Can't bear to look at his nervous eyes and behavior and the thought of leaving him for 4 hours!! His first and second day were tough. He did not want us to leave him all by himself in the classroom. And his teacher was no help at all, just sat there and assigned the other students, didn't bother to approach and try to made Kent comfortable at all.. *sigh* This made me thought of all my hard working ex-colleague back there at Rainbow School..


So by the third day, thanks to all his friendly friends (still, the students, not the teacher's effort) Little Kent finally feel comfortable enough to enter the classroom by himself. We all feel very relieved, though he is still slow at writing or singing or catching up with the others.. But we appreciate his progress and decided to cheered him up a little during the weekend by taking him out to play..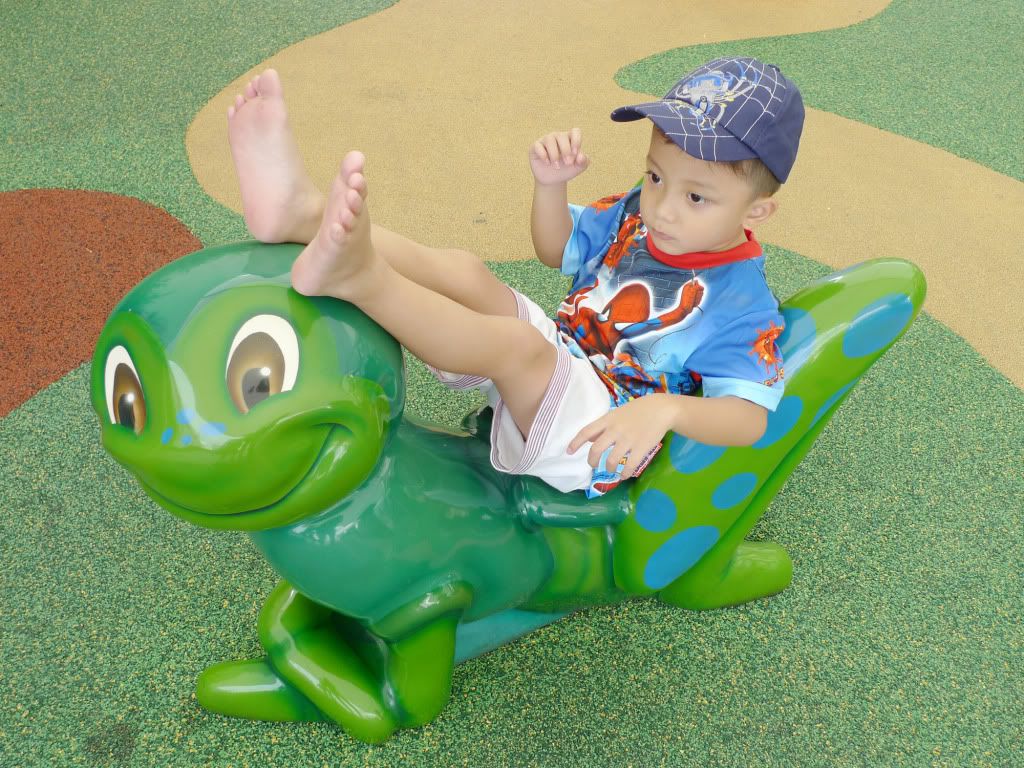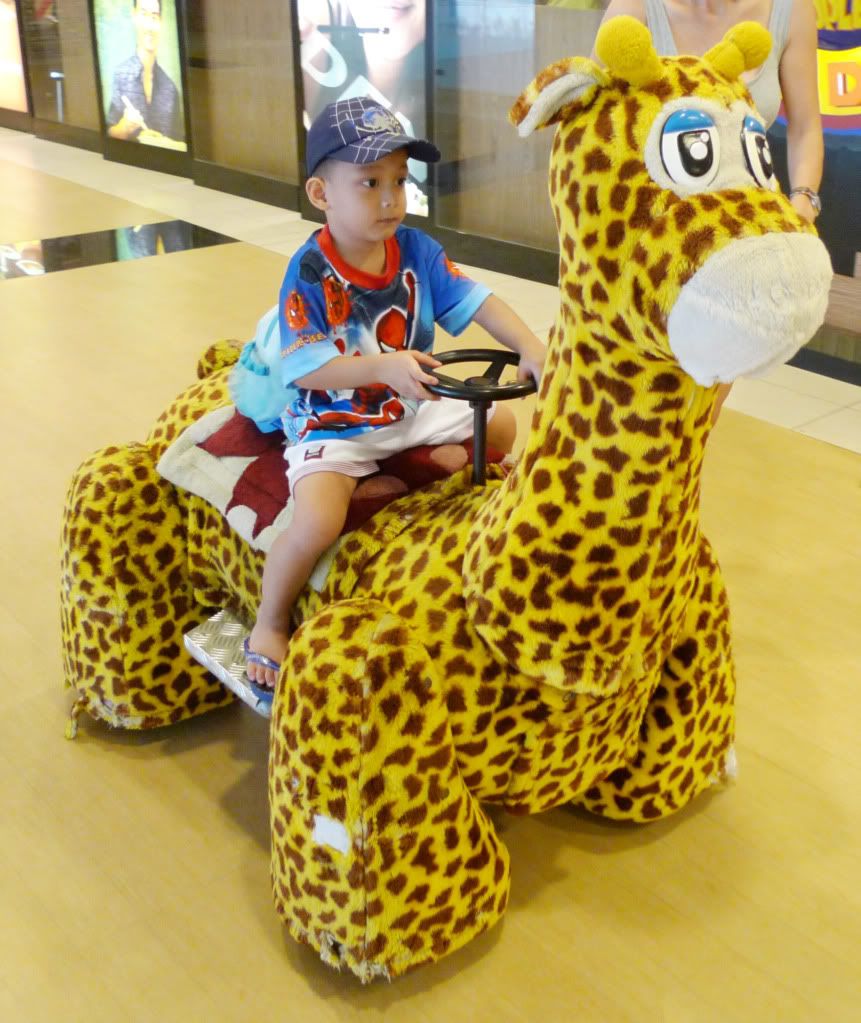 When was the last time you do something for the first time?
Are you as nervous as us and Little Kent too??