We watched two animal presentations during our visit to Singapore Zoo..
Elephants at Work and Play at Elephants of Asia, Singapore Zoo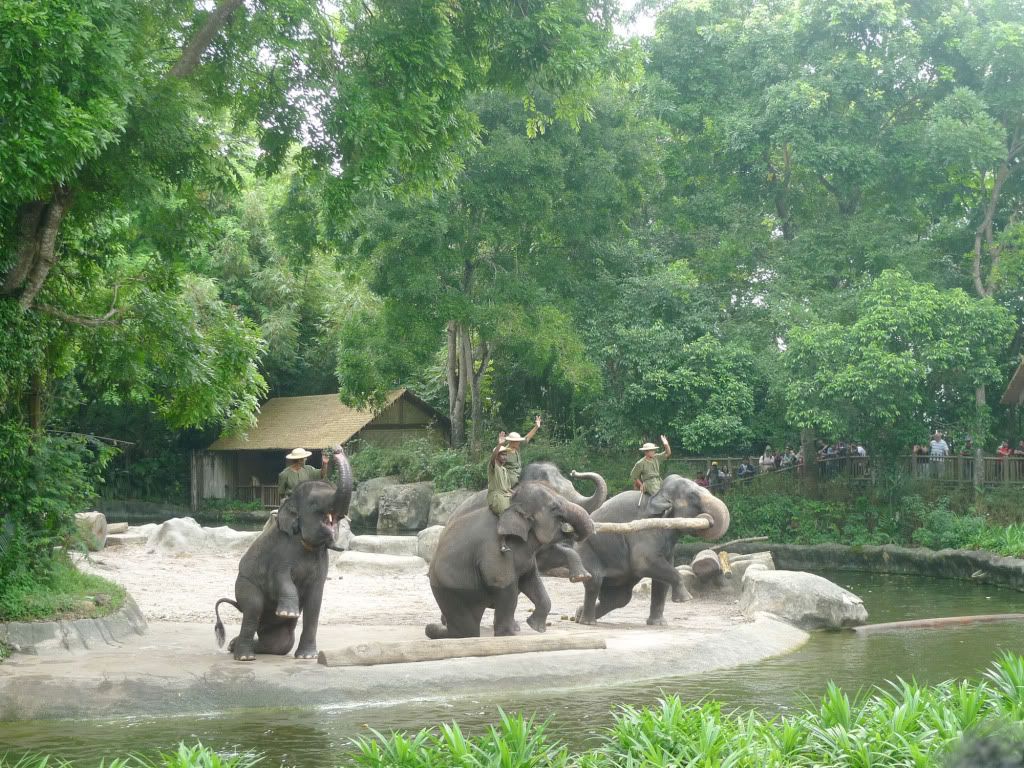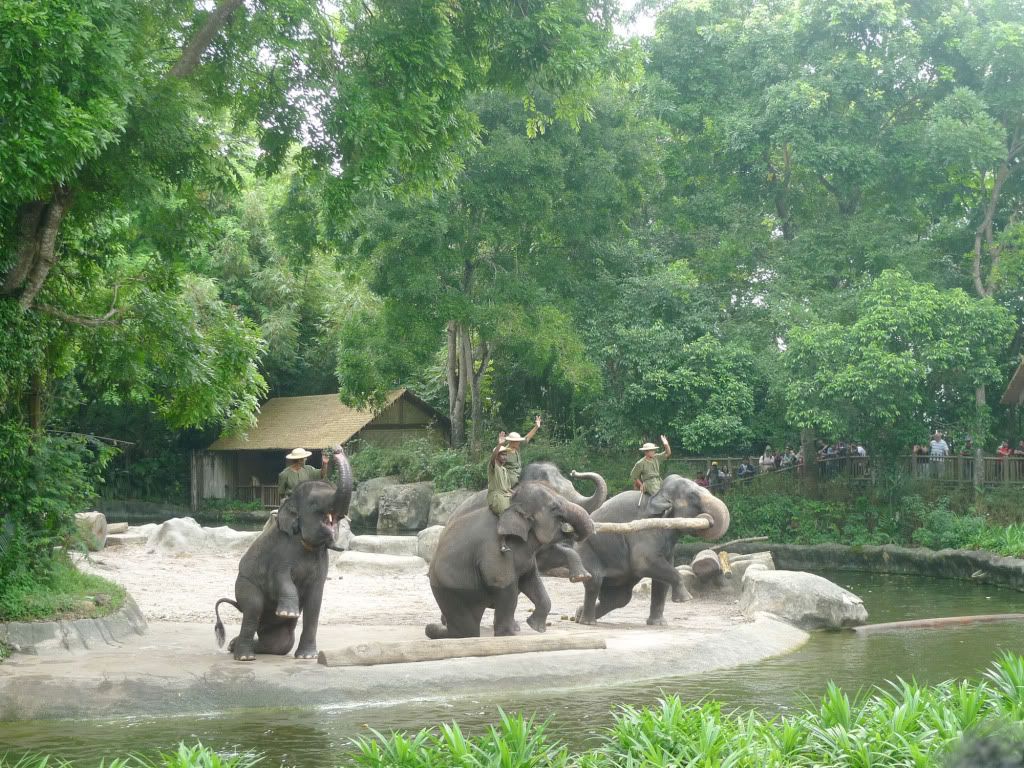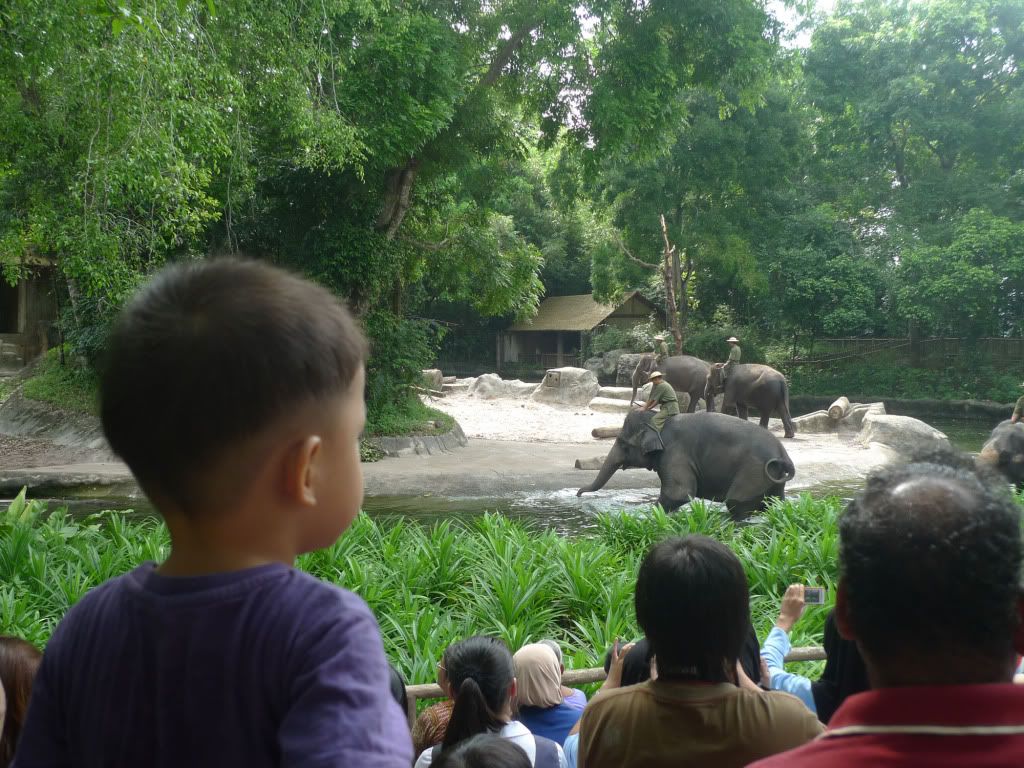 The show was actually fun with humour from the presenters, but since Little Kent didn't understand and he felt bored with all the talking, he forced us to leave..
=p
Splash Safari at Shaw Foundation Amphitheatre, Singapore Zoo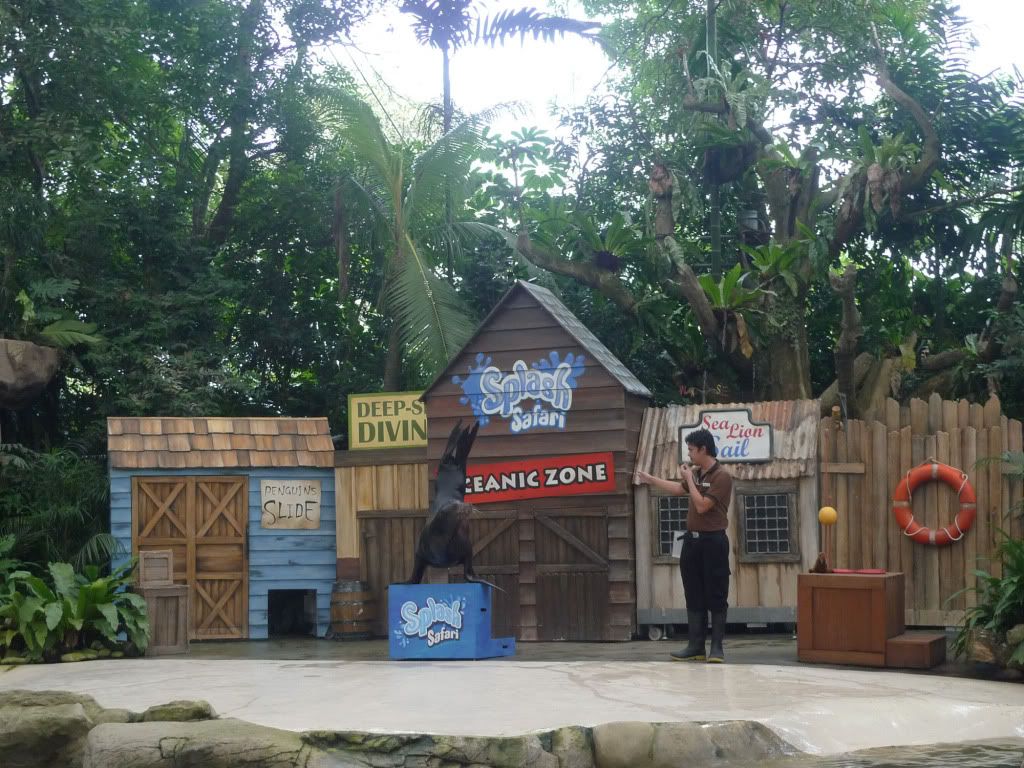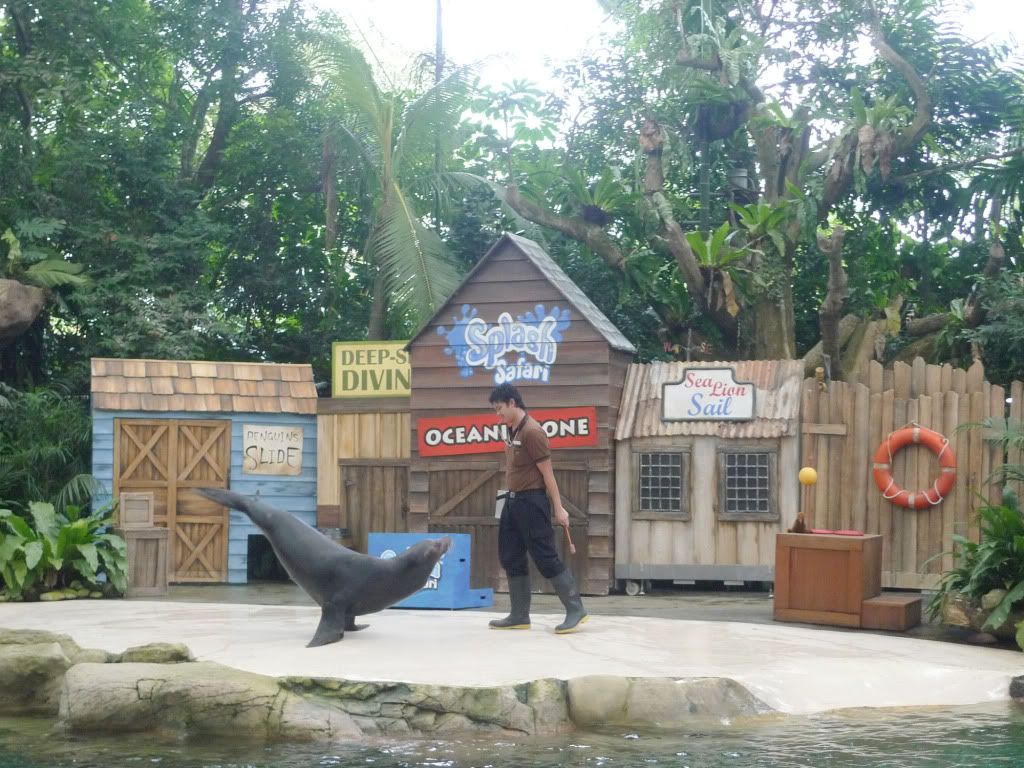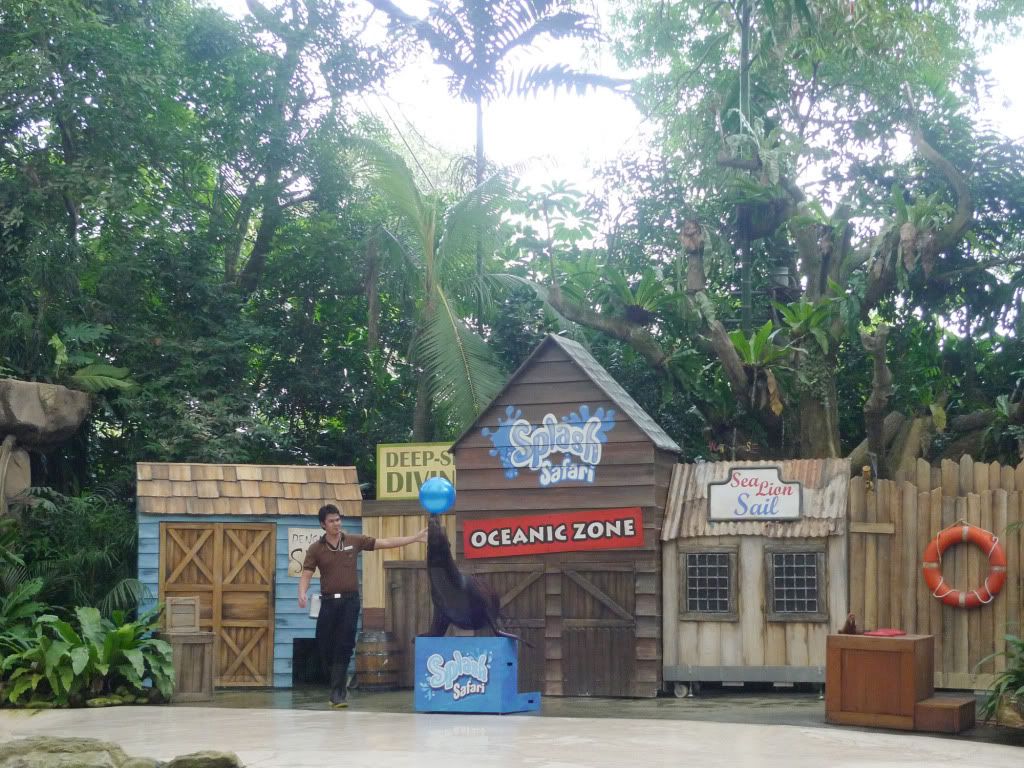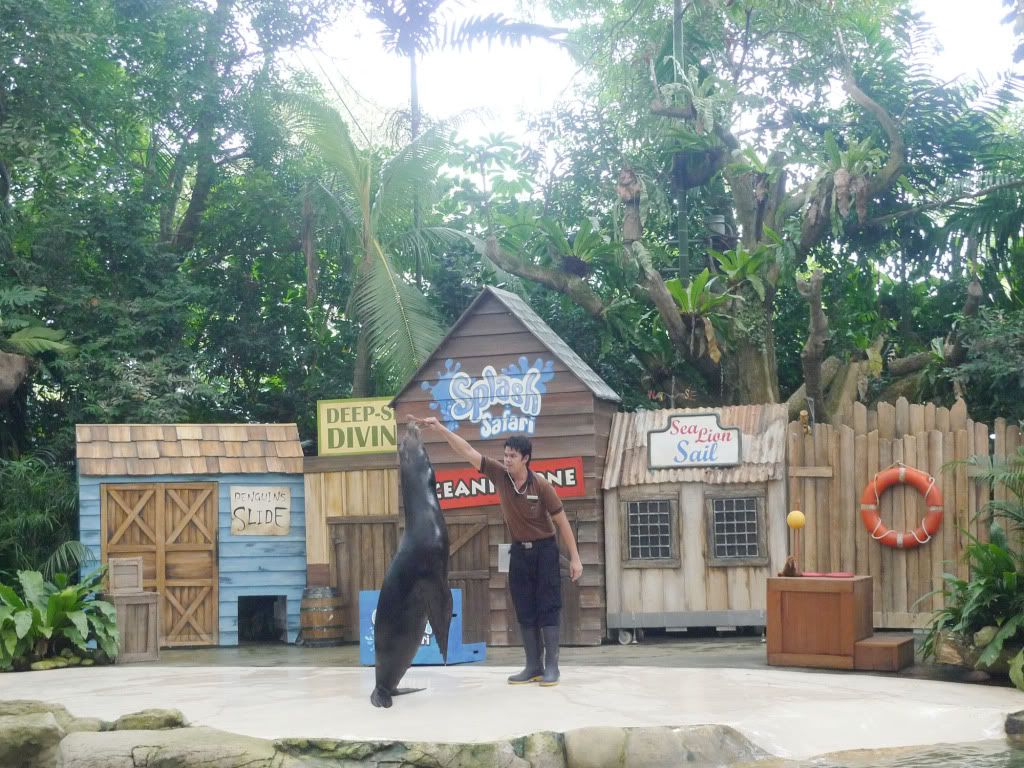 Stan the Sea Lion is super smart and cute!! This show entertains so much, Little Kent and all of us loved it!!
and you don't have to worry that you are watching animal abuse at the Singapore Zoo..