We went to Vivo City two weeks ago with Little Kent and mom too, and there was this crowd just outside the main entrance. We went to peek and there were all those cute big bubble like animals that appeared to be Giant Animal Ride!! Of course Little Kent needed to try it!! I was not sure to be able to ride it with him so pushed CJ to accompanied Kent instead..teehee..=p
The name would be Simple Habits, and there was queue of doting parents ready to ride with their kids..
Off they go on the big crocodile!!!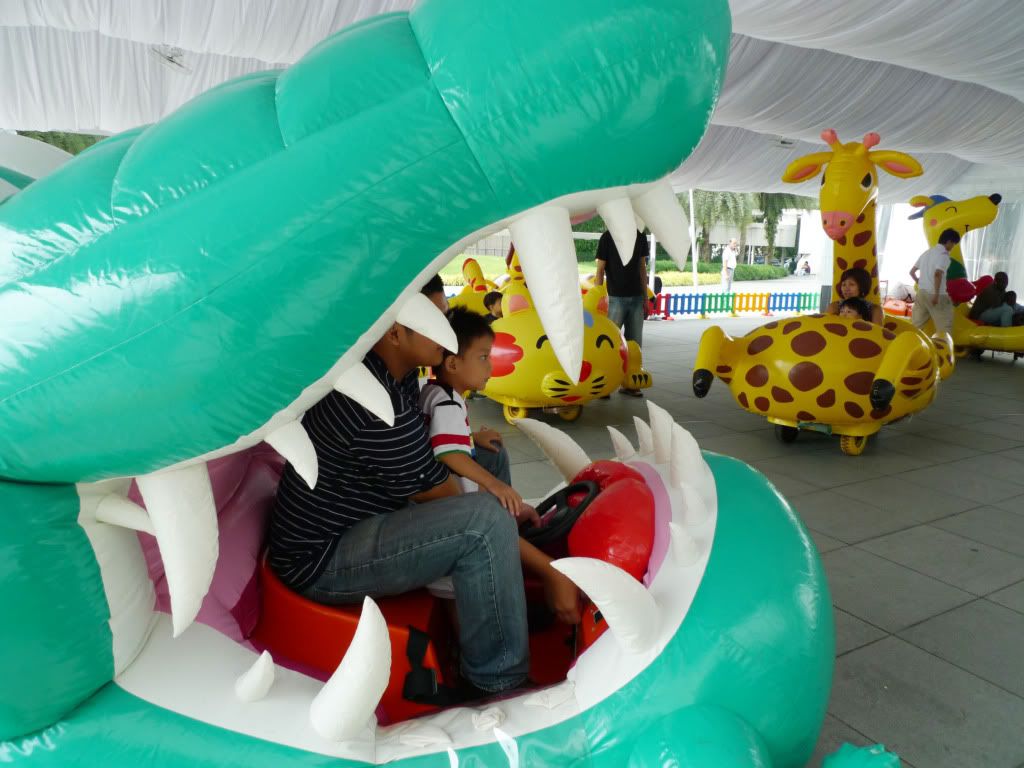 Apparently, big crocodile was too slow and can't carry those two, so one of the staff suggested them to change to...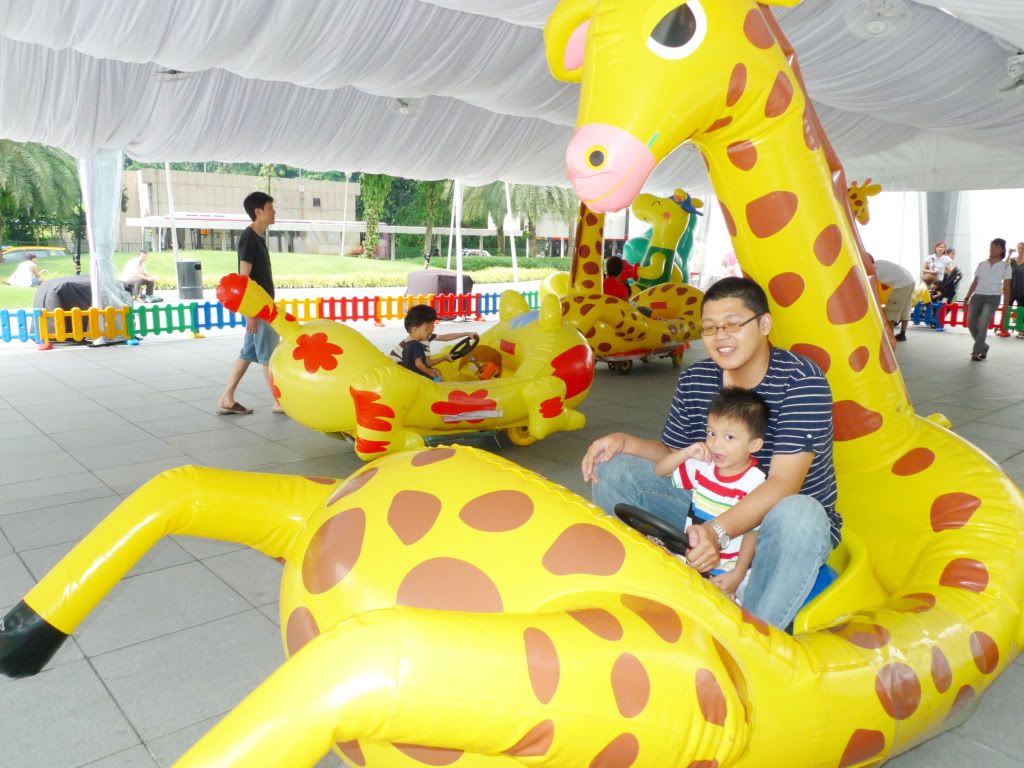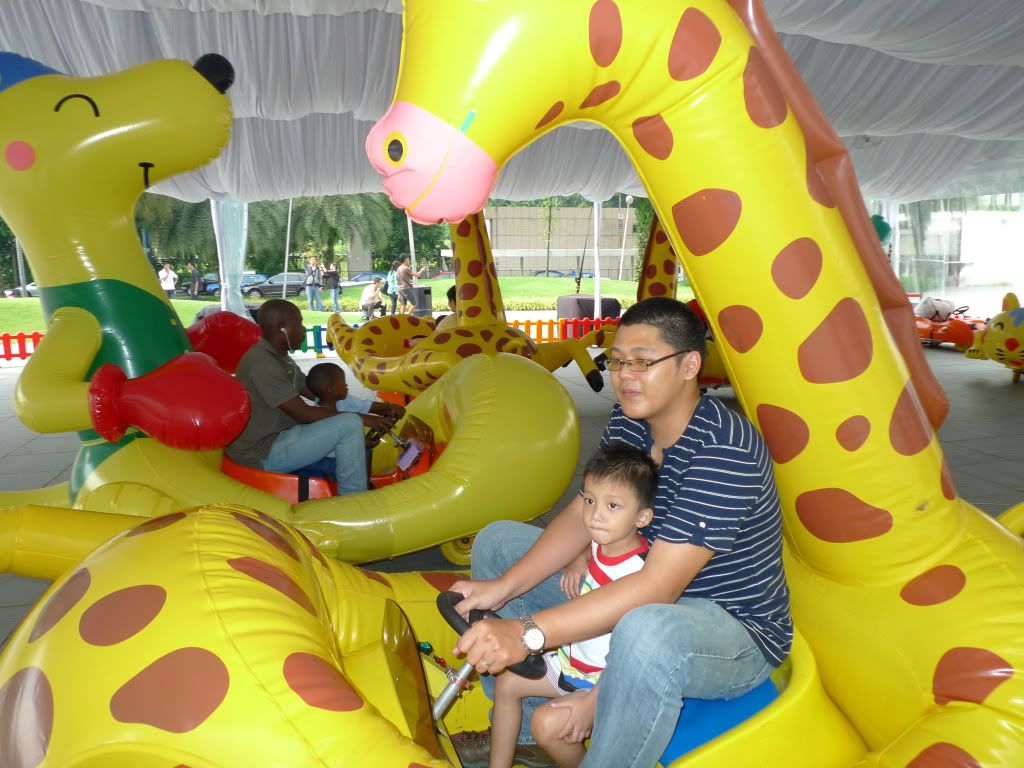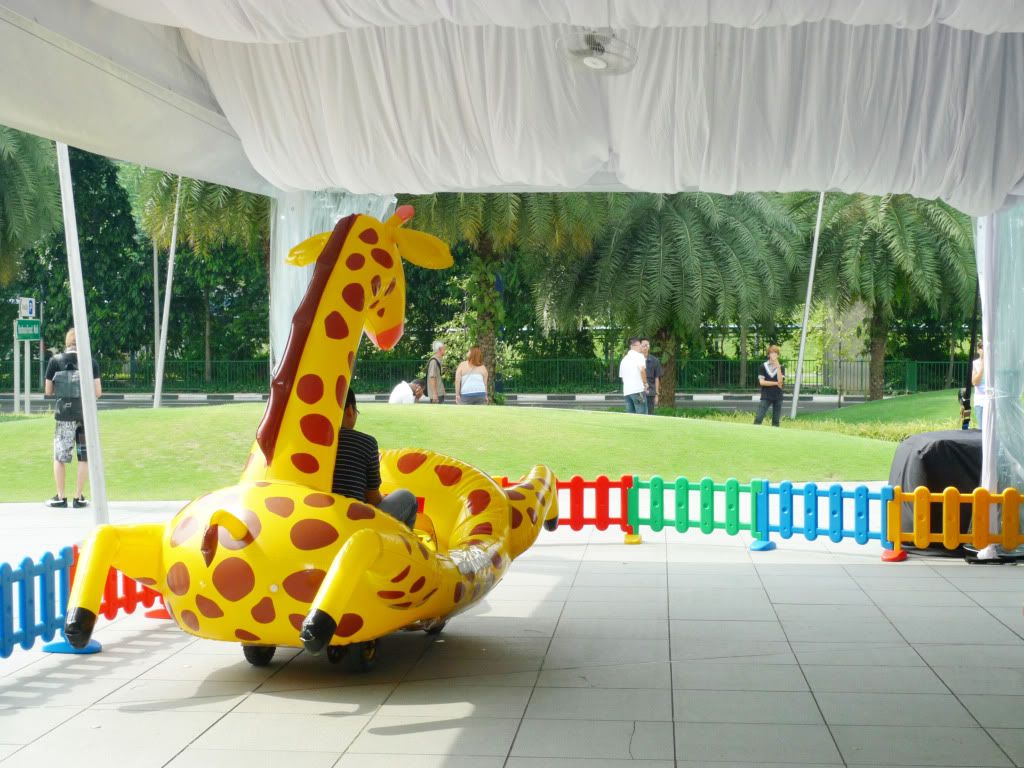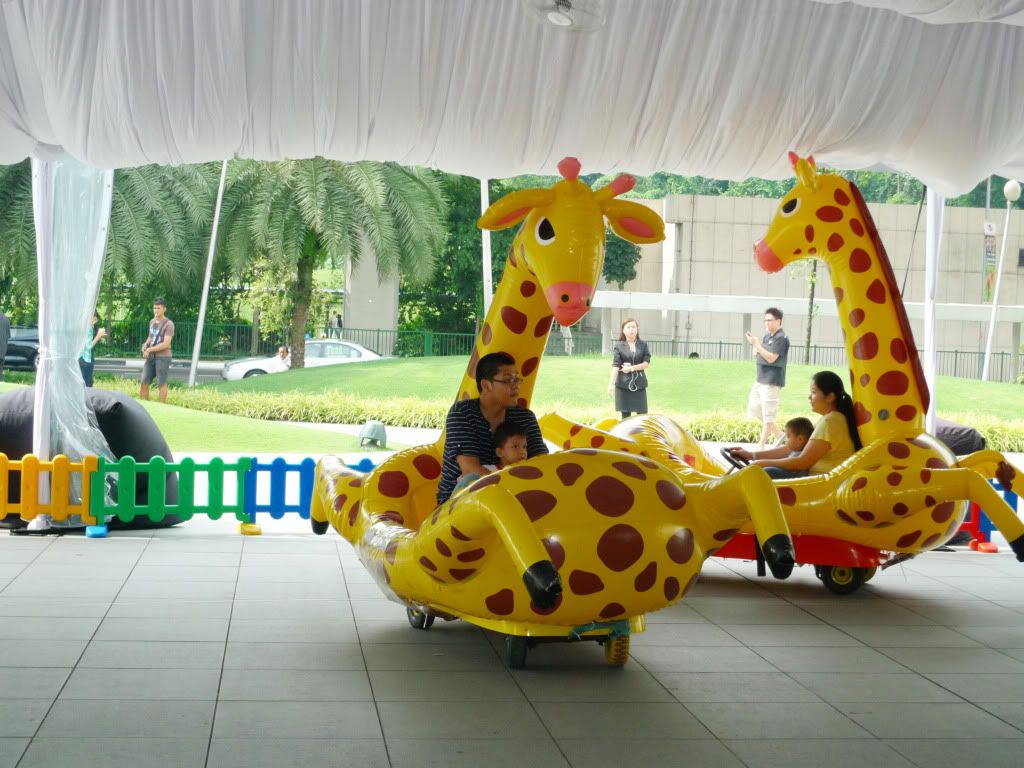 It looked like CJ enjoyed it more than little Kent..teehee..=p It costs SGD 8.00 for a ride around 5-10 minutes.. A bit expensive though, but it was all fun and cute!!