Sister won a Valentine giveaway from one of Singapore's talented young bloggers, Andy Kwan a.k.a
Andy Storm
. I dare to say talented coz he obviously took his blog seriously and put in efforts in his every posts, so go and take a look!!
He posted a
Valentine post
in which readers (girls only) can comment and he will choose randomly 3 lucky readers whom he will give chocolates to personally. So sis got lucky and he sent her an email to meet up to collect the chocolate!! I went with her to be her photographer, but..but...I also want to take picture with him la!!
The lucky winner sis with Andy Kwan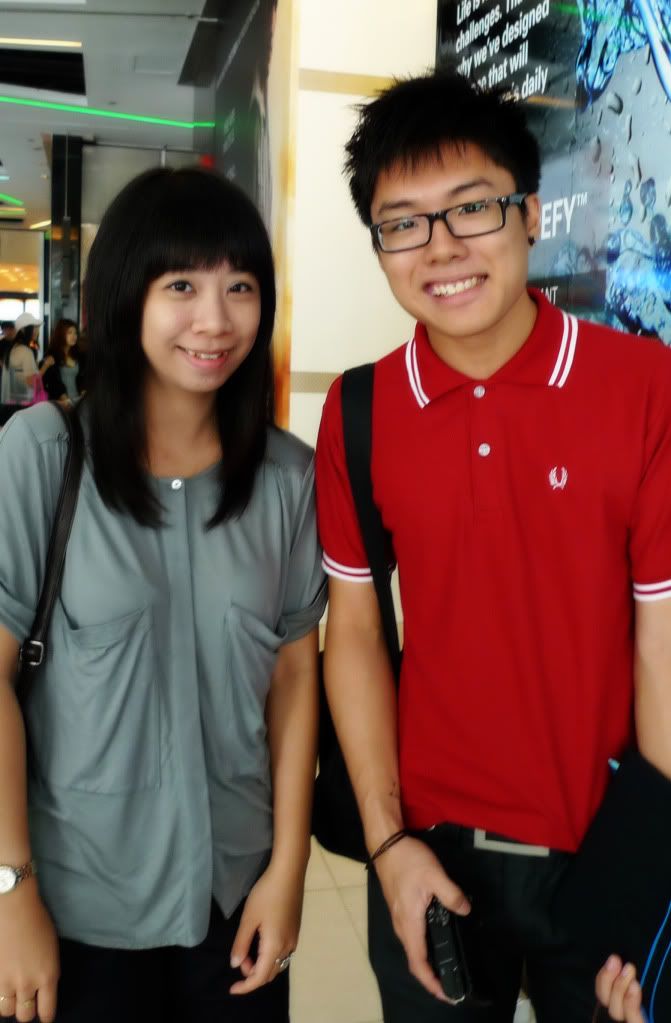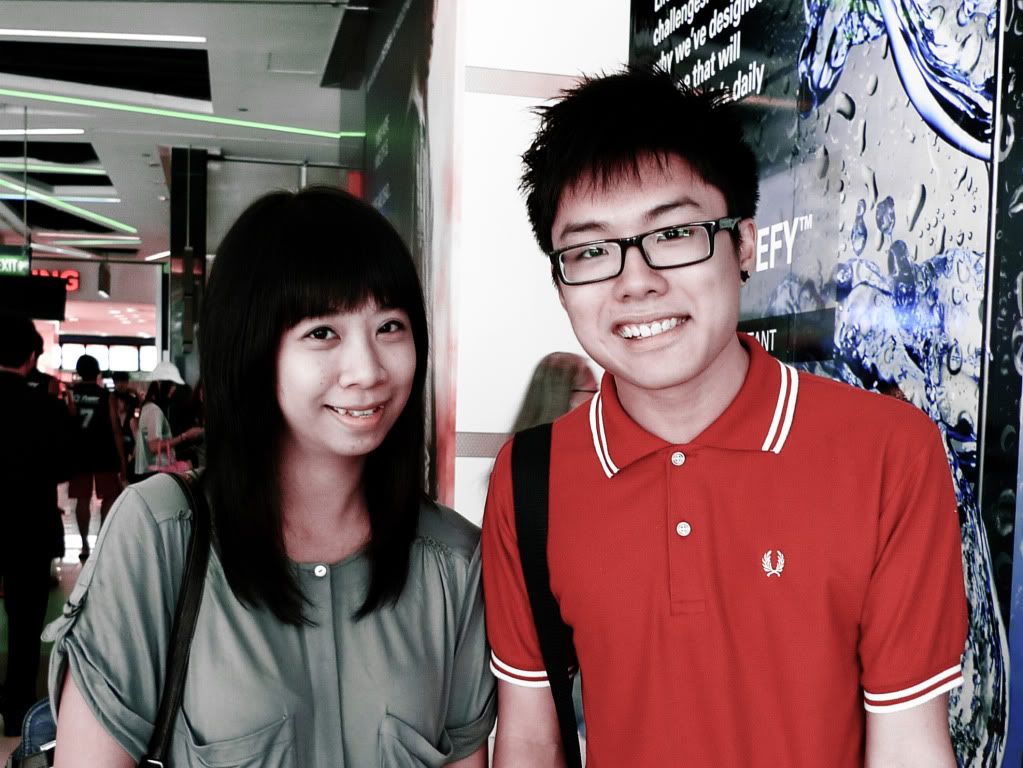 Alright I looked super retarded and old compared to him!! Ahhhh I wanna be young again!!
The sister was excited and happy with her free belated valentine's chocolate.. It was a Kinder Surprise.. In his post said that he will give Royce chocolate, turned out he will only give Royce to one lucky reader, and the other two were given Kinder Surprise.. But the sis was anyhow happy and we love the toys from the chocolates!! teehee..=p